Curry Supply Expands The Team With New Controller
Help us welcome Chastity Kienzle Onboard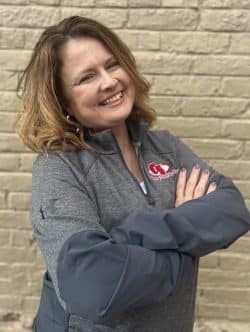 Altoona, Pa., August 2022– Curry Supply Co. is proud to share that the Curry Team is continuously growing. We are excited to bring Chastity Kienzle onboard as our new controller at our Corporate Headquarters in Altoona, PA.
In this role, Chastity will supervise and coordinate all functions of the corporate accounting department, assist the CFO, and interact and liaise with business units to improve their processes and procedures. She is an essential part of the business and will track and review filings and tax entities, monitor cash, borrowings, and cash flow metrics. Chastity will also be a crucial player in coaching and enhancing employee development.
Mrs. Kienzle graduated from Pennsylvania State University with a Bachelor's degree in Accounting and furthered her education at the University of Phoenix, where she received her MBA. Most of her career has been spent working in manufacturing, and she has 15+ years as an experienced controller.
When asked about her decision to join the company, she said, "I am so happy to be at Curry Supply. Growing up in the cove area, I was aware of Curry Supply and its quality. I moved away for a while, and when I returned, I saw the company's growth over that time. So, when the opportunity presented itself, I knew that this was a company that I needed to be a part of."
Chastity resides in Bellwood, PA, with her husband (John), son, and daughter (Michael, 19, and Morgan, 15). She enjoys spending her free time with her family and attending her children's sporting events. With her son starting his first year of college, she is looking forward to spending time visiting him.
A family-owned company since 1932, Curry Supply has grown to be one of America's largest manufacturers of commercial service vehicles. With locations in Pennsylvania, Texas, and Arizona, the company is equipped to provide custom and work-ready trucks for the agriculture, construction, mining, oil and gas, rail, rental, and waste industries. To learn more, visit currysupply.com.